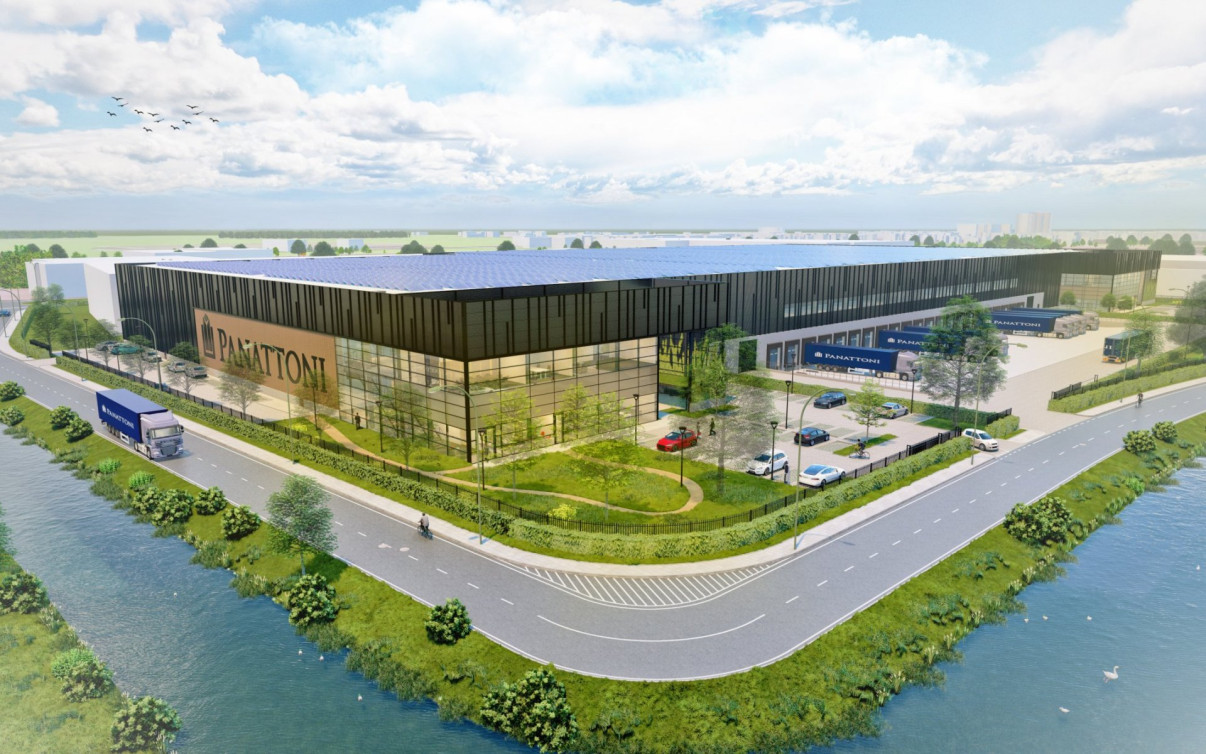 Techcomlight supplies distribution centre PANATTONI Groningen
Techcomlight has supplied 98Nr complete daylight systems on behalf of Goldbeck Nederland for a new distribution centre in Groningen of developer Panattoni Nederland.
The building is located in a visible location along the A7, directly at the exit of the Westpoort business park. The building, with a surface area of ​​more than 26,000 m², is therefore easily accessible and will occupy a prominent place in the landscape. The design is based on both the synergy and the contrast between the park-like green setting and the extensive dark mass that has landed here. Partly vegetated facades and wooden accents accentuate this contrast and reinforce the interplay. The vertical slats on the facade create a dynamic facade image when people drive by. The design is by Pallazo.

The tenant of the distribution centre is Radial. Radial is an E-commerce company, part of the Belgian bpost. Radial will serve its national and international customers from this new location. A large part of the employees live in the city of Groningen and will be able to cycle to work in about 20 minutes.